Neto POS supports integrating Tyro receipts inside the Neto POS receipts, or printing the receipts directly from your Tyro terminal if it supports printing.
Print directly from the Tyro Terminal
To print receipts from your Tyro terminal, simply turn on the Print receipts on Tyro terminal option.
Include on Neto POS Receipt
To have Tyro receipts included with your Neto POS receipts, simply turn off the Print receipts on Tyro terminal option.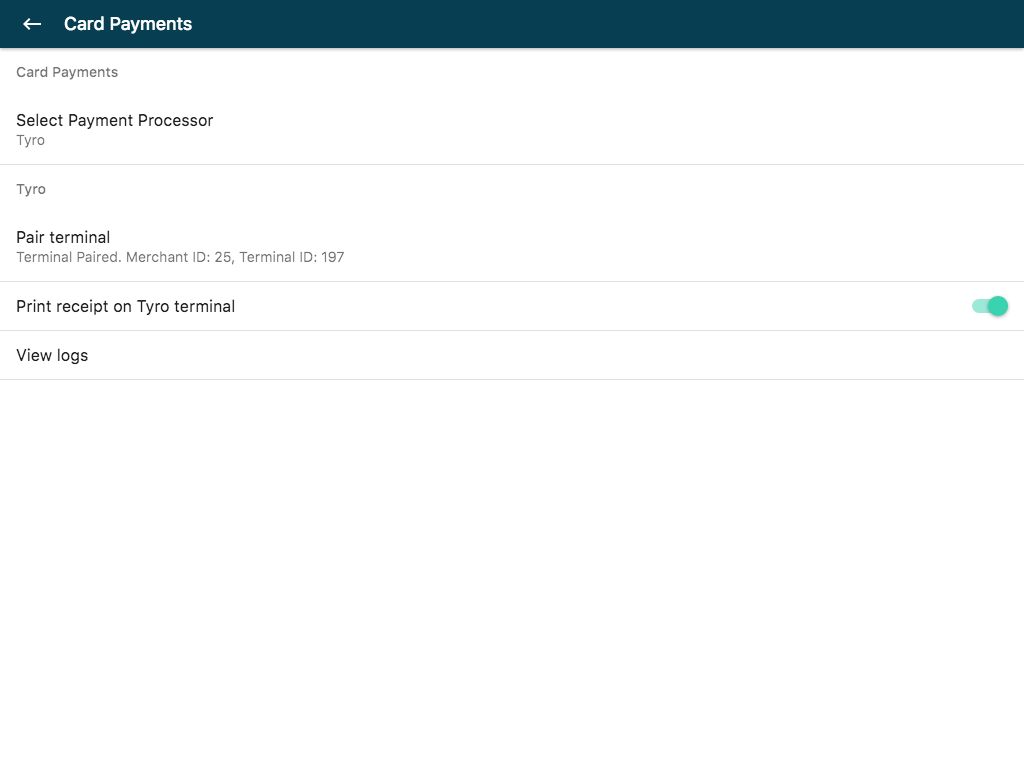 Tyro Internet connection requirements
The integration between Neto POS and your Tyro terminal requires an active internet connection.
If your register goes offline, you will lose the ability to make payments through Tyro until your register comes back online.
If your terminal is having difficulty connecting to the internet, this can also result in Neto POS not being able to send details about transactions to your terminal.
Last Modified: 28/09/2017
Neto Version: 1.5