Neto support tracking serial numbers for products sold at a line item level. This is important for businesses that offer warranties on high value electronic or white goods for example.
Enabling Serial Tracking
To enable serial tracking, you must install the "Serial Tracking" add-on from the Neto Add-On Store. From your Neto Control Panel, navigate to Addons > Click Serial Tracking add-on.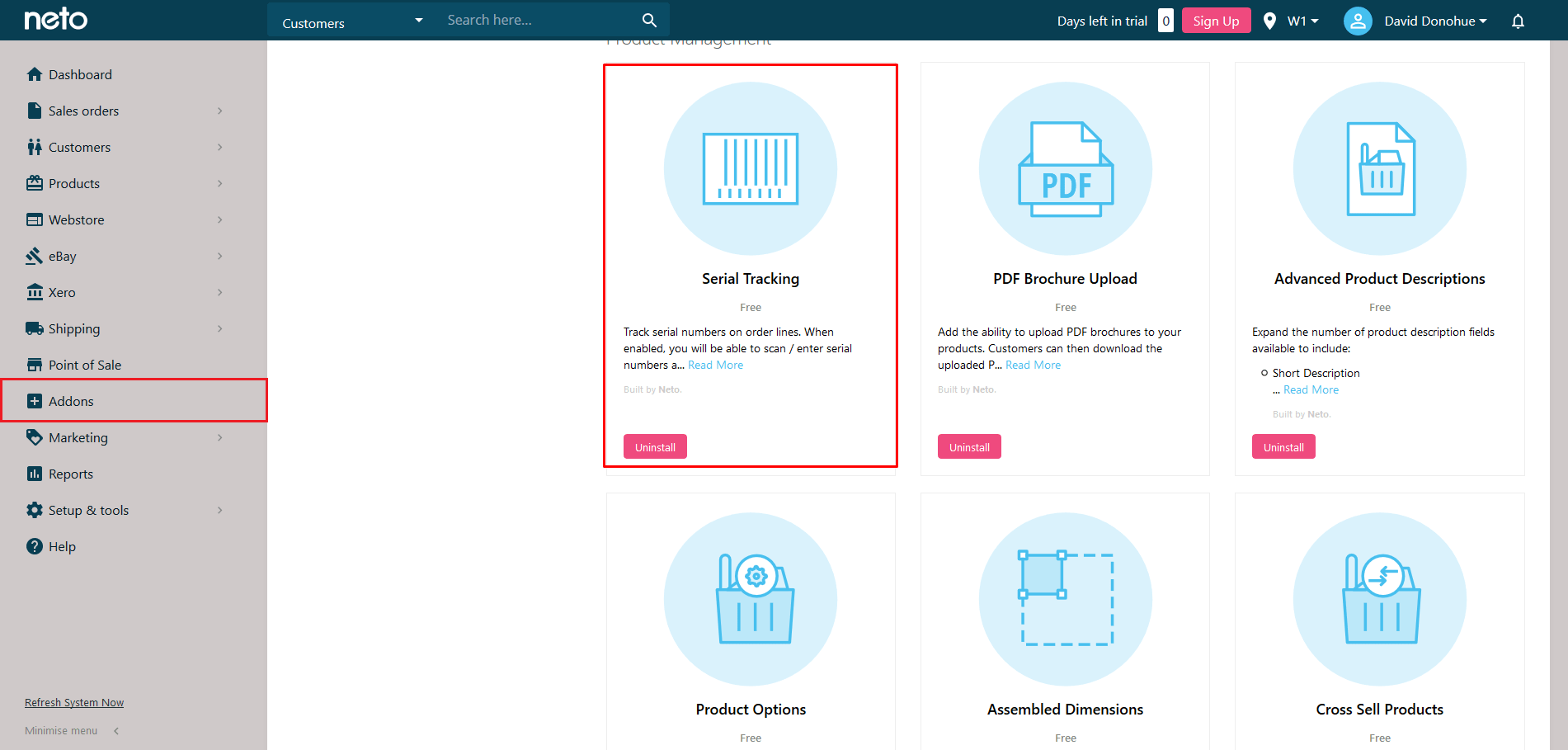 Once installed, a new tick box will appear on each product's management screen named "Serial Tracked". Tick this box if you want to turn on serial tracking for that SKU.
How does serial tracking work at the point-of-sale?
When a staff user adds a serial tracked product to a sale, the system will automatically prompt the user to enter a serial number. The user can manually key or scan the serial number into the field provided. The user will not be able to complete the sale until the serial number is added. Serial numbers will also print on receipts created from POS.
You can search order / sales history by serial number. It is important that you check the serial number matches before authorising credits, refunds or returns for serial tracked products.
What happens if I have multiple tracked items on a transactions?
Neto POS will add a new row for each item you record, so you can track each item separately. They print as a unique row on your receipts.