Applying Discounts to a Sale
There are currently two ways to apply a discount to a sale in Neto POS.
Single product discount
Total order discount
Single product discount
Add a product to a sale

Click or tap on the product line to display a modal where you can edit that line on the transaction




Under the "Discount" header, enter the discount value as a percentage off. Alternatively, you can simply enter a total price for the orderline if you need a finer adjustment to the pricing.




Save changes
Order Level Discount (applies to the entire sale)
Add products to a sale

Tap or click on the "Discount" section at the bottom of the sale screen below all products added.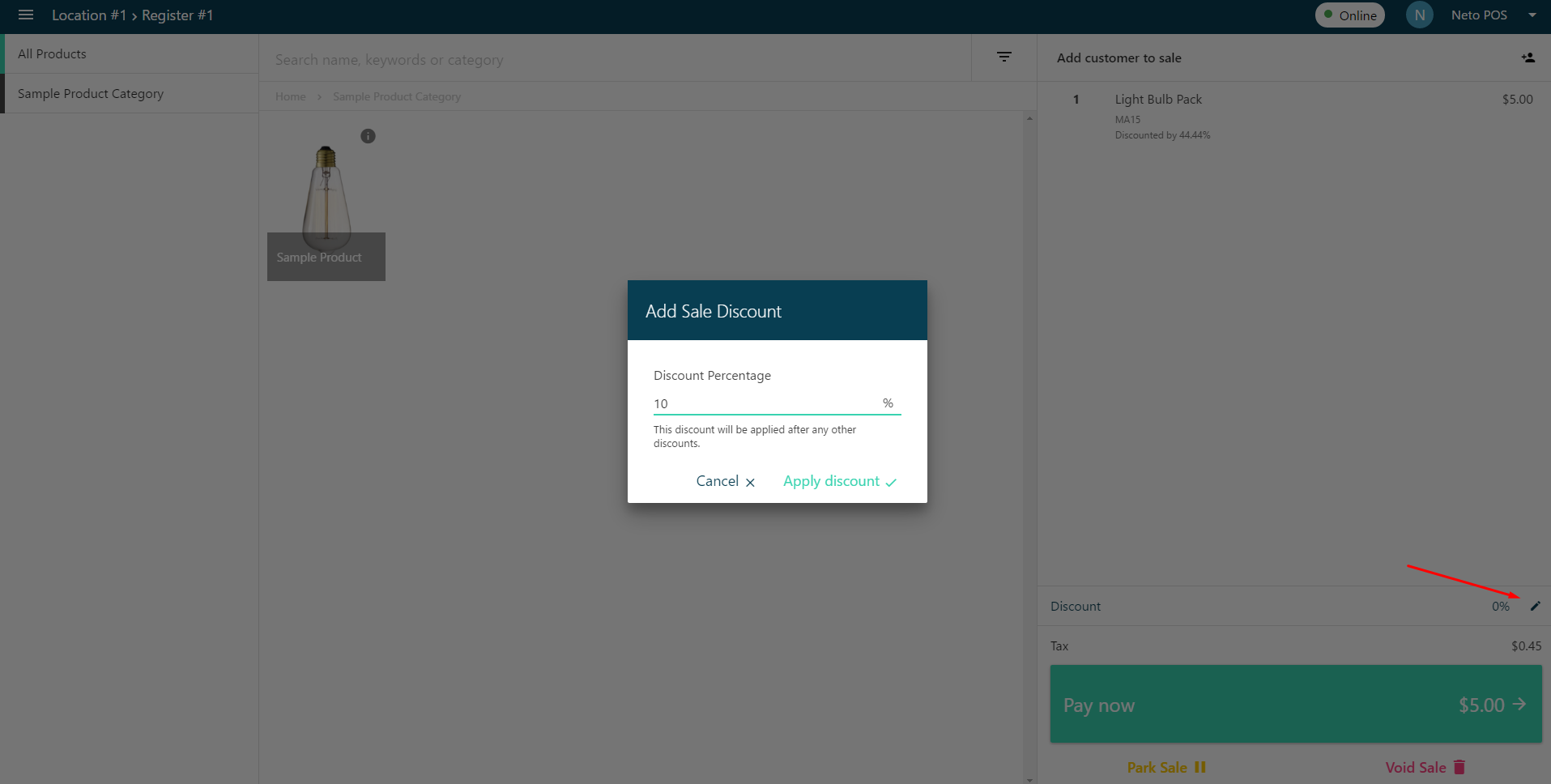 Enter the discount value as a percentage. Please remember that this discount will be applied after any order line discounts.
​

Last Modified: 19/10/2016