Part way through a sale or refund and need to serve another customer in the meantime? Simply park your transactions for future access at the touch of a button.
To park a sale, tap or click on the "park sale" button at the bottom right of the sales screen.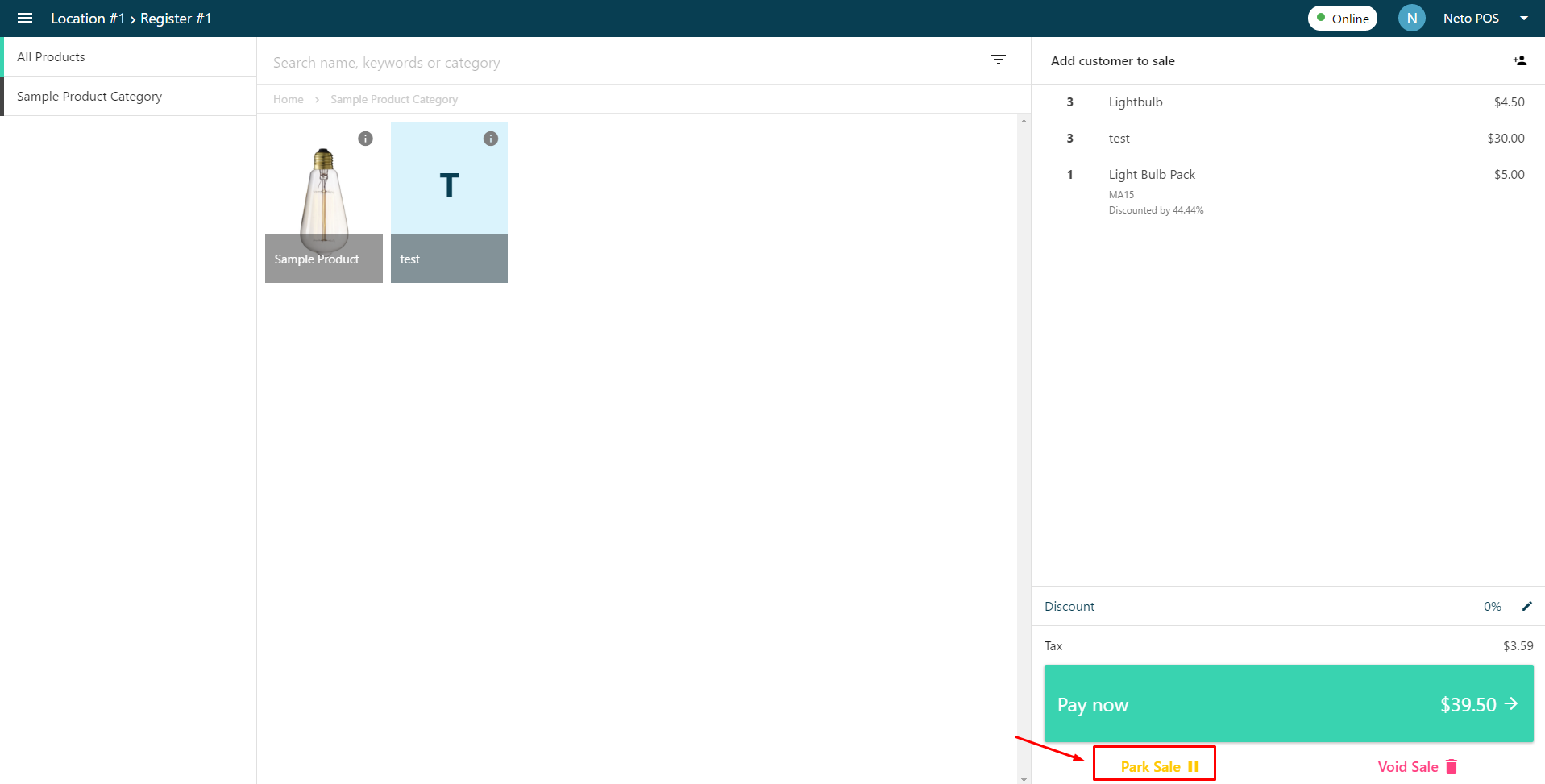 You can access the list of recently parked sales and refunds under the menu icon on the top left of the sales screen. Simply tap on the date to resume the item. Please note that you are not able to resume a transaction whilst in the middle of another. You will need to complete or park the current transaction before you can resume another transaction.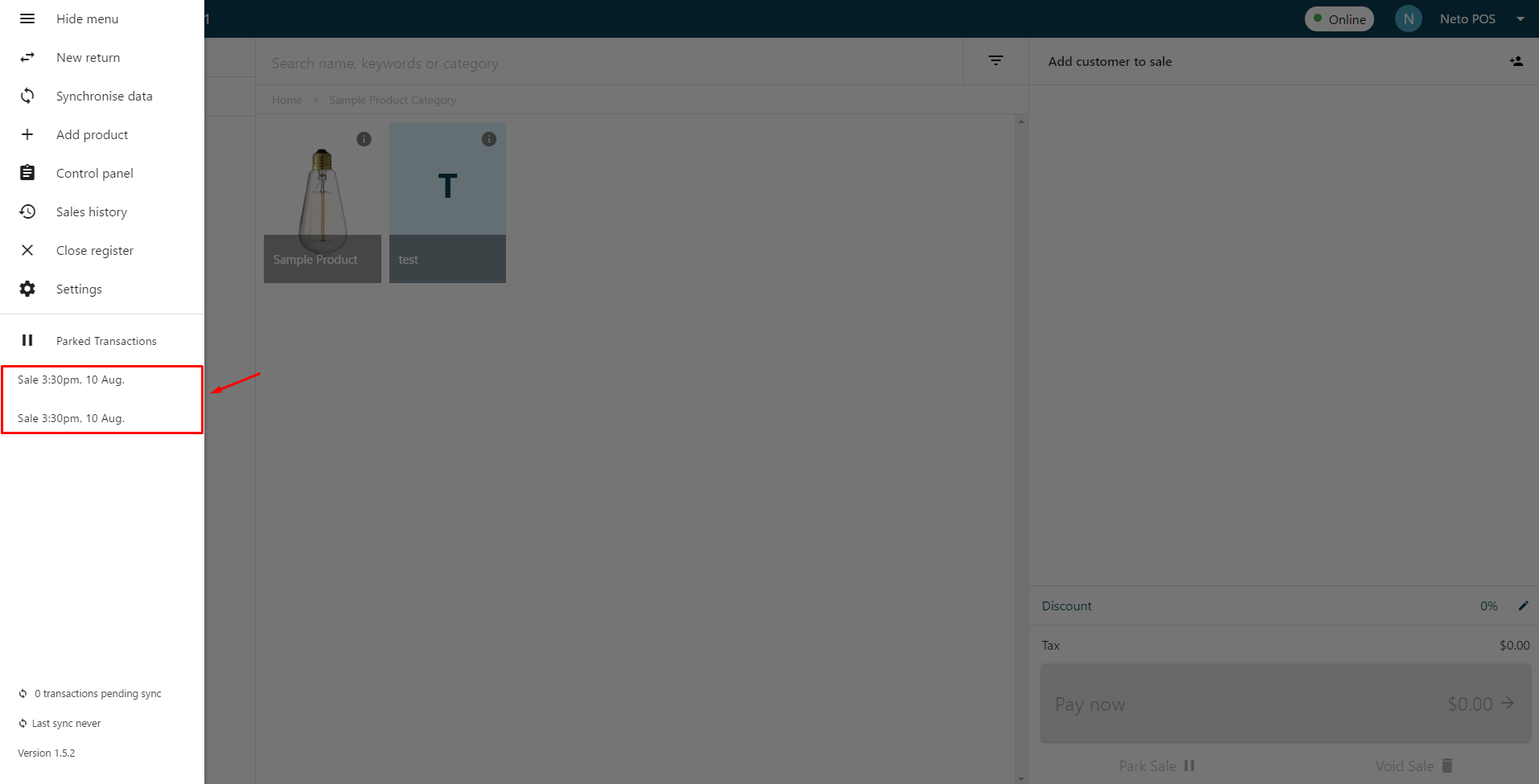 You can also resume parked transactions from the 'Sales history' page in Neto POS. To access the page, click or tap on the 'Sales History' button in the side menu.

Here you will be able to see the status of your register's transactions for your current shift. To view more details, simply click or tap on the row.
Parked transactions will have a 'Resume' button in the lower right corner. Simply click or tap to resume.