Products
The product grid will sort your products alphabetically by name, but can be changed by tapping on the sort button next to the search bar.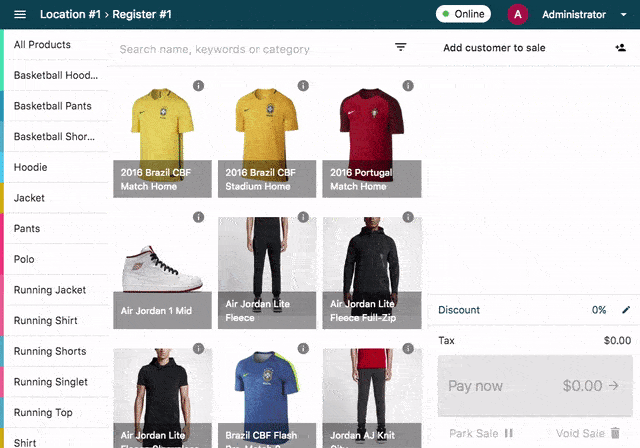 Neto POS currently supports sorting products by:
Name
Popularity
SKU
Categories
Your categories in Neto POS will follow the sort order defined in your Neto control panel. The categories that appear first will be the categories with the highest sort order, and then categories will be sorted alphabetically by name. You can use this to ensure that your most important categories appear first in the list.
Last Modified: 28/09/2017
Neto Version: 1.5