Bicycles Online 2015 BRW Fast Starters List
Neto customer and advocate, Bicycles Online is an Australian owned, online specialty retailer of road bikes, mountain bikes, parts, accessories, and clothing.
Each year, Business Review Weekly (BRW) Magazine publishes a list of the top 100 fastest growing startup businesses in Australia. In a year regarded as being the most difficult in the lists' history, Bicycles Online has become one of only 8 retail businesses to make the list.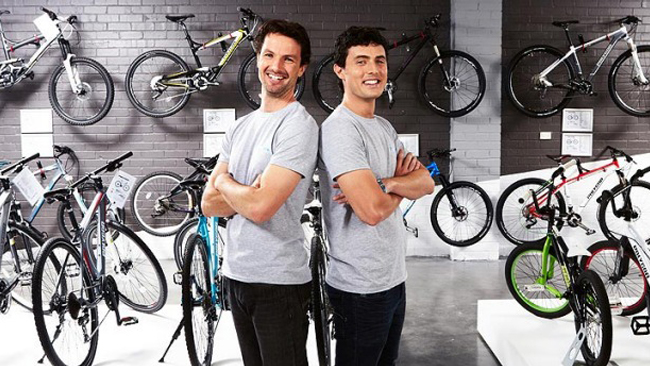 Bicycles Online was started just over 3 years ago by young entrepreneurs James van Rooyen and Jonathon Allara (pictured above). The business was born from the belief that cycling is becoming increasingly popular in Australia and the bicycle retail market seemed very fragmented – dominated by small shops and big international online retailers.
The business has been able to achieve a growth rate of over 150% since its inception in 2011, with sales of over $5 million expected for 2015.
Bicycles Online, sell bicycles direct to consumer through their website, however much of their success comes from the supply chain and breaking industry norms, as Allara explains, "It was a very well established industry that had not easily adapted to online retailing, we saw an opportunity to cut out the middle men and bring a major brand, Polygon Bikes, direct from manufacturer into the market."
"Usually, a product goes through multiple distribution steps in getting from manufacturer to the customer - with marketing brands, importer wholesalers and retailers all adding their margin along the way. We've cut all of that out, allowing us to price the same product at a fraction of the market price".
Like many other retail segments, the Australian Bicycle market has suffered in the last few years, under pressure from overseas retailers who took advantage of the GST and duty exemption on privately imported goods. This has led to a number of traditional stores closing in the last 12 months. It's encouraging then, to see a local company innovating and successfully fighting back against overseas competition.