Find the Right Product for your eCommerce Business
Starting an online business can be an exciting time. You discover a product you want to share with the world and create a store. But what if you haven't found a product yet? It's entirely possible that you want to join the eCommerce boom because you possess the entrepreneurial spirit, however, you've yet to choose the exact direction you want to head.
As the online shopping industry continues to grow, the opportunities to sell all manner of products and services will become greater, opening up new markets and niches of which eCommerce businesses can take advantage. Below are a number of strategies that can help narrow down the ever increasing possibilities and provide inspiration for your product hunt.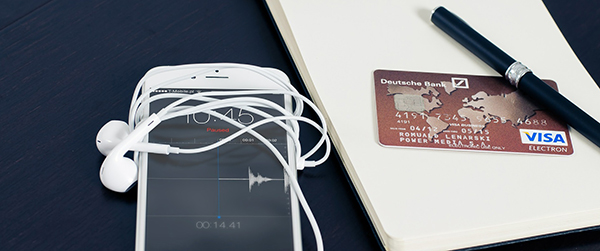 Trend based
Perhaps the most difficult and least scientific of all is the ability to predict and even drive a trend, which can be a big win for a new business. Carving a niche by being one of the first and using a savvy social media approach to bring early adopters on board can establish your brand as the leader before other businesses have a chance. It is also great for SEO as entering a low competition market early will enable your site to quickly cement its position at the top.
So, how do you predict a trend? Some industries are easier than others and, generally, fashion is probably the best for this approach. Fashion can cover everything from clothes, shoes and hats, to stationery, makeup, and décor. You need to find yourself at the bleeding edge of the industry, following key influencers on social media and be ready to react to overseas markets. Australia is often just behind the international wave generated by Europe and the US, which makes us ideally placed to capitalise on a trend and dominate the local market.
Brand based
Innovative branding can build a loyal and engaged audience around even the simplest of products. Using social media and interesting marketing campaigns to promote your business as a unique, aspiration driven entity, rather than attempting to solely rely on the product, is a good approach in a competitive market. Often with popular niches, customer acquisition, and loyalty comes down to the business around the product. How a company deals with aftersales care and complaints, the quality and memorability of their marketing, and the trustworthiness and quality of their overall package. You might be selling the same thing as ten other websites, but if your branding is more refined and interesting, you will have a better chance.
Look for a gap in the market
Another approach is to find out what people want that doesn't exist. STM Bags began with the dissatisfaction felt by many with the range of laptop bags available. If you didn't want a plain black bag that looked like aeroplane luggage with too many zips, then you were out of luck. They capitalised on this shortfall, as well as the increasing popularity of notebook and laptop computers, to create bags in every shape, colour and style.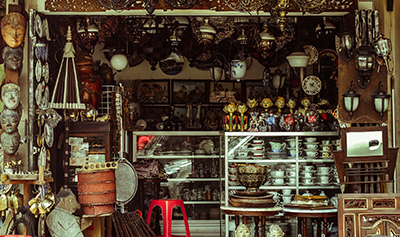 Opportunities based on keyword research
If you've never heard about Google's Keywords Tool, you've been missing out. Over time, Google has collected an immense amount of data one what people are searching for and even has exact word combinations they're typing it. This powerful set of data will help you to answer the questions above.
Using Google's Keyword Tool is easy. You can type in a list of words or phrases you suspect your customers would use to find a product like the one you want to offer, then get data and suggestions back.
As a basic rule of thumb, you want to find a fairly specific phrase (or three) that accurately describes your product with 1,500+ local monthly searches. And, if possible, low or medium competition. Then write down that phrase and prepare to use it all over your website.
Can't find anything close to the above specification? Are your search numbers low? If they are, it could be that your product doesn't have the demand needed to sell consistently, or it could mean you haven't yet discovered the words or phrases your target customers are actually using in their searches for your type of product. You may need to get creative!
Are search numbers or competition around your product very high? While it's not impossible to enter a saturated market and do well, in order to succeed you'll need to have a unique angle– some strong means of differentiation. On top of that, you'll likely need to work harder marketing your products since you can't count on the search engines to send customers your way.
Interests and expertise
Some people swear by only working on projects that you are passionate about while others consider it a recipe for disaster. You can find it sucks the joy from something you were interested in or means you can't make level-headed business decisions. This isn't always the case, however, and being passionate about what you're selling and bringing to the world will help carry you through tough times. You can use your knowledge base to create a comprehensive marketing strategy that will speak to like-minded people while this interest will drive you to learn more and be better.
Public passion
You can't argue with sales figures, and sometimes it can be rewarding to enter a competitive market and aim to be better. You can develop a unique angle around customer pain points and poor reviews of existing products, or devise a strategy that puts customer service at the top of your business priorities. Regardless of how saturated the niche may be, there is always someone falling short in certain areas and this gives you a chance to slip in and offer an alternative.