Is Smartphone Revenue Overtaking Desktop?
The short answer is no.
A large part of whether smartphone revenue will surpass desktop revenue will depend on the eTailers themselves. The speed at which eTailers embrace the ideas of responsive websites, dedicated apps, and making them fully functional and secure, will determine how quickly consumers place their trust in mobile buying.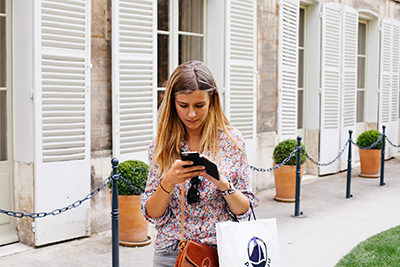 According to the IMRG, the UK's industry association for online retail, worldwide eCommerce sales from smartphones accounted for 18% of all transactions in 2015, while desktop and laptop computers were responsible for 49%. However, when you factor in tablet-based transactions of 33%, the wider concept of eCommerce shows that the tipping point has been reached. Including tablets blurs the line between what is mobile commerce and what is still completed the same way as a desktop transaction, i.e. at home on a Wi-Fi connection, or whether it is done via a mobile network while on the move. Tablets are light and easy to carry, but they are generally seen and pitched as a laptop killer.
In August 2014, mobile traffic surpassed desktop. This was comprised of smartphone and tablet usage, which again creates a grey area. However, given that this combined traffic represented a 2000% increase from the mobile browsing rates of 2010, and how large a part of this was made up of smartphone traffic, it isn't unfeasible to speculate that smartphone traffic alone now eclipses desktop. Google doesn't tend to release exact figures for any of its functions, but they have said that in the middle of 2015 more searches were conducted via mobile than desktop, and they class tablets as desktops.
Key statistics in the mobile commerce landscape
An interesting statistic is how much higher conversion rates are on mobile phones than desktop computers. This extends to all forms of shopping, from eCommerce to traditional retails, restaurants and cafes. Mobile phones cater to and enforce the "now" culture that has developed, as things have become faster and more efficient. 78% of mobile searches for local business information result in purchases. So, when a consumer is out and about, decide they want to find a certain product or service and do a search, they more often than not make the purchase. Basically, if a business is unable to provide a mobile experience that is coherent and user-friendly, regardless of where the user happens to be, then they will be losing a large chunk of potential sales.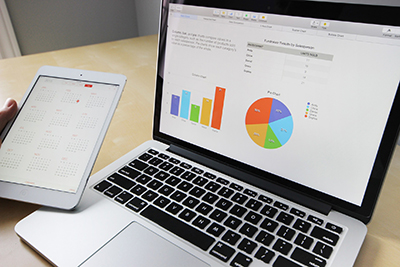 Another interesting figure is that two out of three customers surveyed prefer a mobile website than an app. The average app loses 90% of its active users within 30 days of download, irrespective of the platform, whether iOS or Android. This may indicate that users aren't finding value in business specific apps and prefer a mobile optimised website. A web browser allows a user to access the entire internet, without leaving the browser, while an app has one very specific function. The nature of how people shop dictates that comparison and independent research are important steps to making an informed purchase. Being herded by an app to make a purchase without these other steps may be a factor as to why users are deleting apps almost as quickly as they download them.
What it means for eCommerce
Mobile commerce has been a growth industry for a while now and shows no sign of slowing down. How soon this translates to a majority revenue share for smartphones is harder to predict, with much depending on the uptake of platforms and devices by both consumer and retailers. It will be reliant on how smartphone technology develops, with the release of new models always potentially heralding the next big shift in the way we use our phones. The rate at which users are currently browsing and buying signifies that mCommerce is here to stay, however, the form it will take in the next 10 years, five years, even the next 12 months, is harder to predict.