Neto Protip: Take control of your product reviews
This week's Neto Protip is all about taking control of your Product Reviews.
Word-of-mouth is one of the most effective and credible ways to advertise because every time a person makes a recommendation, they put their reputation on the line. Product reviews allow the clients the opportunity to do this on a more public level. The other benefits of product reviews is that that you can use it as a tool to manage disgruntled or unhappy clients.
Reviews are automatically setup on the base Neto templates for all products. However, there are a few editable settings that you may want to know about.
Auto approve new product reviews (unticked by default)
This setting, if ticked, will automatically approve all reviews and show them on your online store.
Enable anonymous product reviews (ticked by default)
This setting, if ticked, will allow clients to submit reviews without being logged in.


To view, edit or approve client reviews go to Products > Product Reviews. This will show a full list of all product reviews that have been submitted; you can drill into any product to edit the review. The list will show reviews in one of the following statuses:
New
The review has been submitted but will not show on the shop front end. If the Auto Approve option is ticked, reviews will be places straight into the Approved status.
Approved
The reviewed has been checked and will show on the store front end.
Hidden
The review has been checked and will NOT show on the store front end.
Require Follow Up
The review has been checked and will NOT show on the store front end. This status is used for identifying if the client should be contacted to try and resolve the issue.
How can I use this to manage unhappy or disgruntle clients?
By unticking the anonymous product reviews option, clients will be required to be logged in to make reviews. Say you check your reviews weekly, you can go into your reviews and set a filter to show you all new reviews that have a low rating as shown below.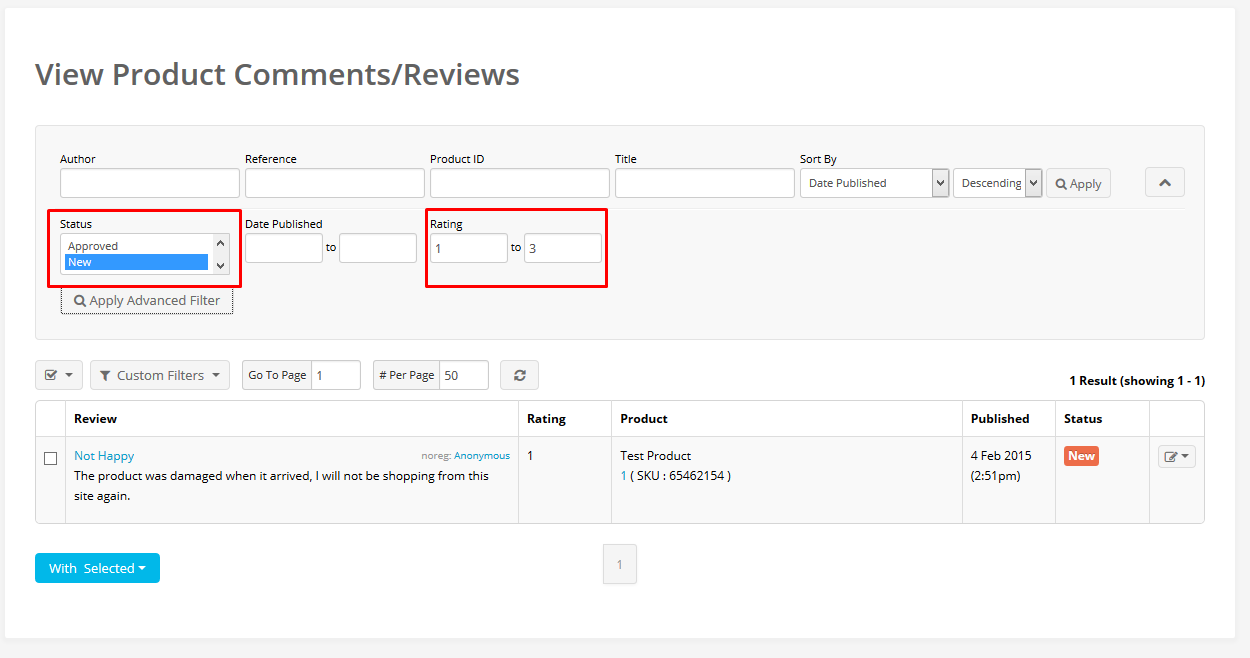 This gives you a list of the newest reviews to be submitted by unhappy clients. From here you can drill into any of the reviews and it will link you straight to the customer card or a mailto link in the Author field.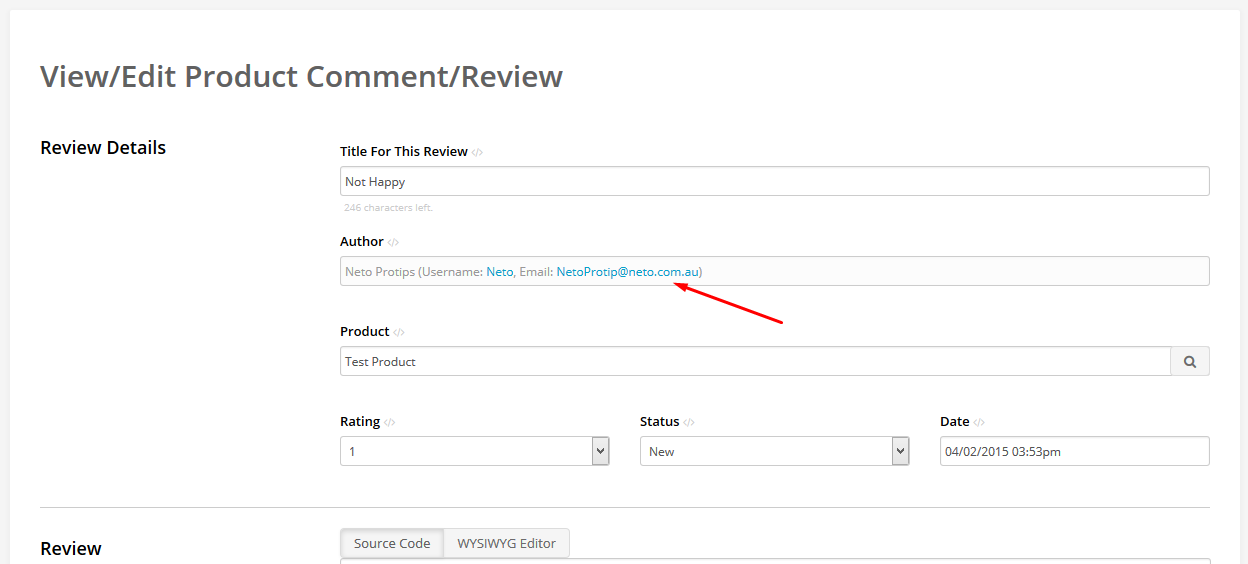 This allows you to easily review the client's history and make contact to resolve issues with the client.
Setting the reviews so that the client is required to log in also limits the type of response that you will receive as inappropriate comments will reflect poorly on the reviewing client.

Product Review Reponses
Reviews responses can be used in your Neto front end however, this will require some custom work to be completed on your store's design theme. You can request that this be applied to your theme by sending a tweak request to our designers.
That's this week's Neto Protip!