Outpace your competitors in 2015
To omni-channel or not to omni-channel? That is the question. With the rules of retail being re-written every day, if you are not already capitalising on omni-channel selling you could be falling behind your competitors.
Essentially, omni-channelling is about giving the consumer a choice about how they engage with you as a retailer. It is probably best represented by how a retailer enables their customers to use technology to engage with and ultimately buy from them in one of the available channels.
Successful online retailing is about:
Connectivity;
Scalability;
Selling across multiple market places; and,
Seamless transacting – making it easy for you and your customers.
All of this is what omni-channelling enables.
Through our integrations the Neto platform provides retailers with multiple omni-channel solutions. One of our most successful, is through our integration with Vend.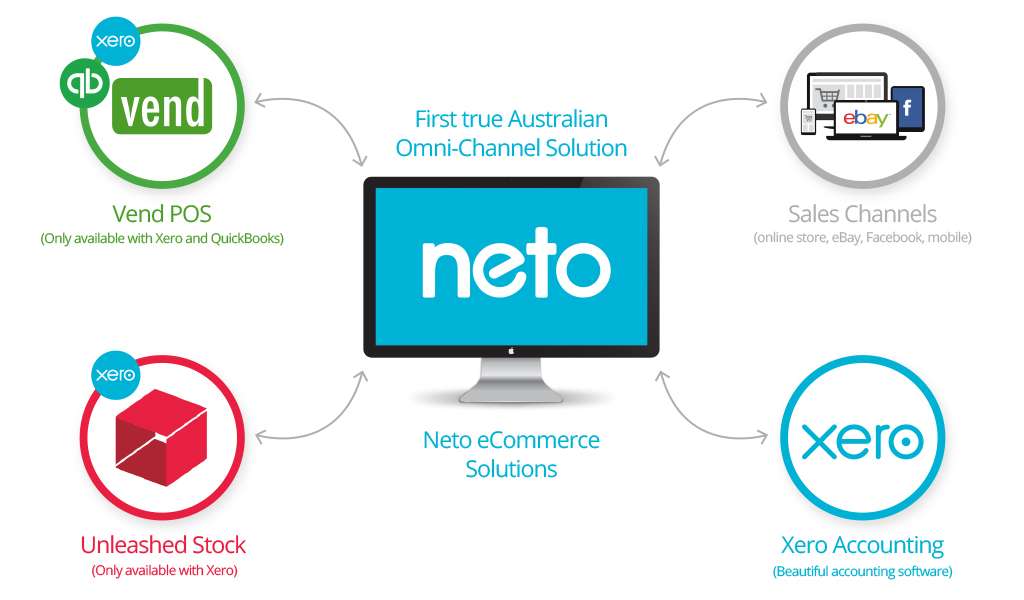 The Neto-Vend integration links everything together in one big ecosystem. You get the:
POS in-store;
Online website shopping cart; and,
Multi-channel listing sites such as eBay and Facebook.

By using Neto, we can help you:
Bring your platforms together;
Support multi-store and multi-site/warehouse locations;
Allow you to sell in multiple market places; and,
Make it easy for your customers to buy from you.
The ultimate fusion
Omni-channel selling is becoming more important than ever as consumers move towards the click and collect concept.
In Australia, unlike Europe and the US, our geographic dispersion and relatively low population base makes our freight costs more expensive.
With MIT's research report Beyond the Checkout Cart showing more than 80% of shoppers checking prices online, and our own Neto research showing that retailers providing Click & Collect having up to 50% of shoppers electing to buy online but collect in-store – developing an omni-channel solution for your customers is essential in order to remain competitive and we have found our Neto clients who have embraced the omni-channel are outselling their competitors.