Should I use a virtual sales force? What retailers need to know
The rise of eCommerce was supposed to herald the end of traditional retail. Physical stores were meant to close and the old way of dealing with customers was to be swept aside in favour of fast sales with little interaction. As online shopping has grown and matured, the focus has returned to the customer, rather than the platform, and client-centric service is on the rise again. This has facilitated the need for new ways of aiding and convincing customers beyond face-to-face interaction and customer service call centres. Businesses are becoming savvier about creating virtual sales forces aimed at improving conversion and lowering cart abandonment and a host of other issues that plague eCommerce businesses.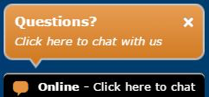 What is a virtual sales force?
Created to implement a proactive sales approach, a virtual sales force provides real-time support, guidance and persuasion to online customers. They aren't there to offer help in the traditional customer service sense, instead, they aim to replicate the in-store experience as closely as possible. They offer suggestions, similar products, advice on what would suit your needs, the pros and cons of different items, and show you to the changing rooms. Well, probably not. But the aim of the virtual sales force is no different to the tangible one – to increase sales and lower the possibility of a customer leaving the store without making a purchase.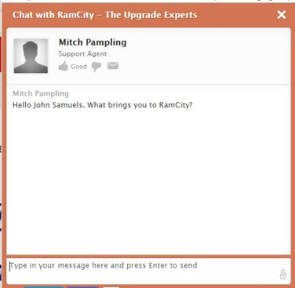 What this will mean for online retailers
This is the next level in the concept of "competing on service" and online stores will be working to make their virtual salespeople more knowledgeable and helpful than the competitions. Live Chat will become more than simply a window that pops up with a picture of an implausibly attractive person in the corner. Instead, it will be a tool that customers will use to engage with a real person. Much like the Live Chat functions for companies such as Telstra and CommBank, it will aim to answer questions and reduce the number of calls to the contact centre. Additionally, it will aim to go much further and offer advice and assistance, in real-time, for purchases. It will guide a customer through the product pages and to the checkout, using their sales acumen to help close sales.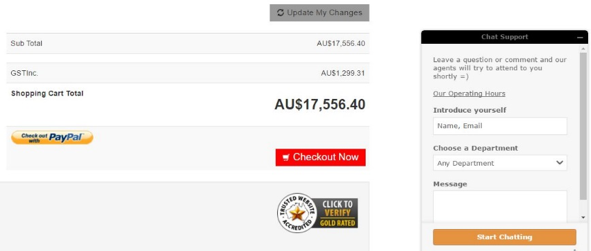 A virtual sales force will require employing people specifically for these roles. This is probably not realistic for many small businesses, so it may create one more job for an already over-committed business owner to perform. Whether an owner invests in a virtual sales force will depend on their capacity and desire to be proactive with their selling and service. Offering a Live Chat function that doesn't ever have a person available to field a question won't endear a company to a customer, but if the competition is proactively engaging customers on product pages and at points throughout their journey, then it might become a fact of simply keeping up.
How this will shape the future of eCommerce
For some, the appeal of online shopping lies in the anonymity and ability to avoid human interaction. Having your groceries delivered or a pair of shoes arrive on your doorstep without having to speak with a shop assistant was a huge drawcard. However, as more people become comfortable with buying from websites, there is a greater desire for the virtual experience to be closer to the real one. The importance of trust in the eCommerce arena is directly influenced by this push towards making the online shopping experience more like the offline one. The sense of a tangible business behind the screen is a major factor in the buying decision for many customers. People want improved personalisation and to feel like they are in a store, rather than simply on a website. As offline and online shopping converge and become more tightly integrated, trying to replicate the feeling of being in store will become a bigger focus for eCommerce businesses.