Provide a complete omni-channel experience
Create a seamless consumer experience
Omni channel retailing – creating a tailored, seamless customer experience integrated across all marketing channels – is the future of ecommerce. Neto's omni-channel retailing software will help you increase customer engagement with a superior, holistic consumer brand experience.
With the rapid growth of digitally savvy buyers – customers want convenience, consistency and transparency – to make purchase decisions.
Embrace the omni-channel
Omni-channel strategy embraces the idea that customers engage most with brands that offer a unified experience, whether they're accessing the business through a mobile website, a home computer, social media, advertising, direct mail or in-store.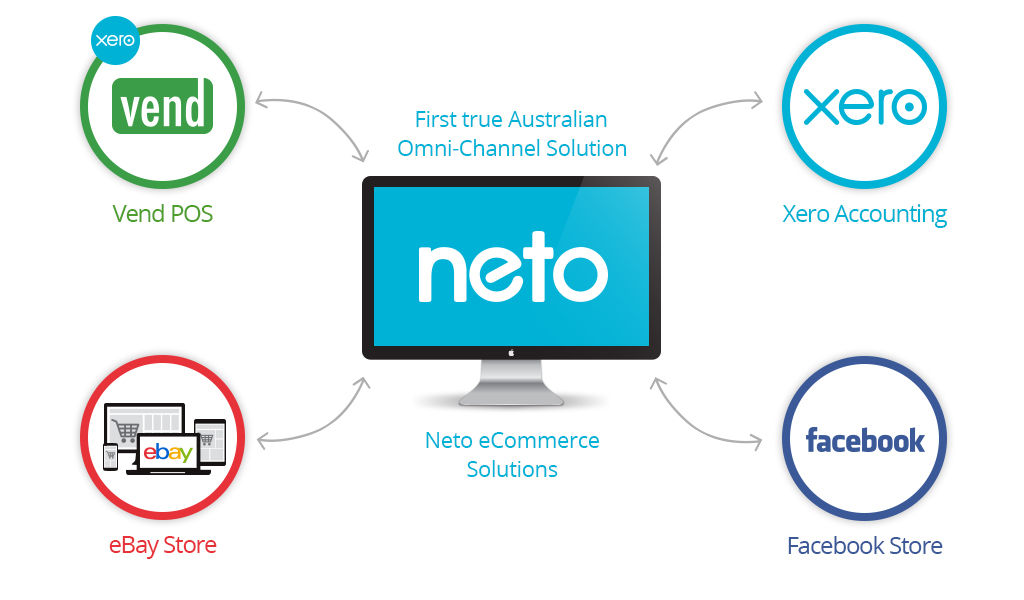 The perfect omni-channel solution
Using Neto's innovative omni-channel retailing software, ecommerce businesses can:
Develop a more holistic view of customers' purchase history, preferences, demographics, and shopping behaviour across all channels
Build a more satisfying experience for customers who use both traditional and digital shopping channels to source information
Create a stronger, cohesive brand identity
Streamline marketing processes across every channel, such as product information, pricing and promotion updates
Craft more effective marketing offers, tailored to each unique customer using their data
Contact us