Just add product!
We know that choosing a freight carrier and working out shipping options can be difficult. So we've partnered with Sendle to make it easy.
Our pre-provisioned Sendle integration makes getting up and running simple; just add your products and start shipping straight away! Sendle gives you access to a multi-carrier delivery network with better reach than any one courier alone.
They select the best option based on the quality of delivery and the courier's historical performance, then support the delivery all the way to your customer's door. No need for multiple courier accounts or trips to the post office!
Flexible, easy, affordable
No monthly fees
No contracts
No minimum terms
No minimum order
No fuel charges
No extra delivery fees
1. Set up Sendle
Set up Sendle in your Neto control panel
2. Book a courier
Once you've got your items all ready to ship, just login to your Neto Control Panel and book a courier to come collect them at a time that suits you.
3. Pay your Neto invoice
At the end of the month, just pay your Neto invoice. Your Sendle items will appear here.
If you'd like more information or support to set up Sendle, give us a call on 1300 730 300.
PLEASE NOTE: To use Sendle, you must provide your own postage packaging. You cannot write shipping details by hand. If you don't have a shipping label printer yet, take a look at our compatible label printing hardware.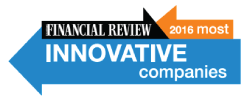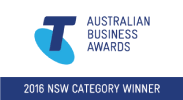 Sendle are committed to providing proactive customer service that is second to none. In addition to being named Financial Review's 'Most Innovative Business Model' and a Telstra Business Award winner, Sendle also hold a Net Promoter Score of 50+. The industry average is 35.
They're also 100% carbon neutral and a certified B Corporation.