Xero Shopping Cart
Incredibly powerful. Totally customisable.
More than just shopping cart software for Xero
Our hosted, managed, and serviced ecommerce platform enables retailers and wholesalers of any size, to develop and maintain powerful online stores that integrate with Xero, payment gateways, shipping carriers, and sales channels.
Web and mobile stores
Powerful shopping cart platform. Hosted in Australia, with hundreds of features, trusted by over 1,000 Australian retailers.
Multi-channel
List and dispatch for multiple sales channels including eBay, Facebook and Mobile. Send targeted emails with automated triggers.
Shipping and dispatch
Integrated shipping labelling for all the leading Australian carriers. Paperless order dispatch with barcode and batch order picking.
Website design
Cutting-edge web design is crucial to your online success. Our design service is proven to grow sales and improve conversions.
The all-in-one ecommerce suite
Neto's Xero integration eliminates the need for duplicate data entry. Integrate products, invoices, payments, and customers with Xero for seamless accounts management.

Integrate your Unleashed account with Neto in under 60 seconds
See how
What is Xero
Xero is easy to use online accounting software that's designed specifically for small businesses.
It's all online, so you can work when and where you want to. Just login with your PC, Mac or mobile.
Your bank statements are automatically imported and categorized, letting you see your cashflow in real-time.
Invite your team and work together on financials. You can collaborate over your up-to-date numbers.
Xero has all you need to run your business - including invoicing, paying bills, sales tax returns, reporting and much more.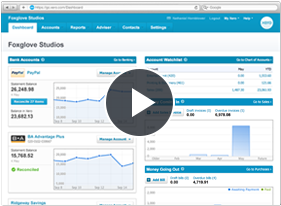 Powered by Neto
Neto-hosted stores ship over 150,000 orders every week and have processed in excess of $2 billion in online sales.

Tim
Hoselink.com.au
Neto seamlessly ties together all aspects of our business - from initial customer contact, order placement, shipping carrier integration, stock management, to after-sales support

Rod
ramcity.com.au
Within 6 weeks we had slashed our website management costs by 50%, and were able to reduce the number of full time staff working on order processing from three down to just one...

Nick
cyclingdeal.com.au
The Neto E-commerce Suite is user-friendly and fully-customisable. Our annual business turnover has grown by 400% since making the switch. To say that I am very happy would be an understatement...

Eli
bluepod.com.au
We process thousands of orders every week with our Neto suite. What used to be a manual, time consuming process is now seamless and worry free. The labor savings alone made the switch worthwhile...





Find out more
Complete the form below or call 1300 730 300
Contact us