$2 Billion+
Customer sales
8 years
Since we launched
"How do we know that a dream can lead to a successful business? Neto is proof."
We started as online retailers too... Neto exists because we were struggling to scale our own ecommerce store efficiently.
Using the experience we gained as online retailers we set out on the path of developing an end-to-end ecommerce platform designed to automate and streamline online trading for SMEs.
We focussed on the pain points we were experiencing as a growing start up and set about solving these through software.
Soon, we realised that we could share this solution with others, helping them to grow online.
Today, thousands of businesses use our platform to run their online stores and cumulatively they have turned over more than $2 billion through our service.
In June 2015, Telstra acquired a stake in Neto.
Telstra is Australia's leading telecommunications and information services company. They have an international presence spanning 15 countries and service over 1.3 million Australian businesses.
This partnership will allow us to accelerate our development plans and to provide our customers with an even better product and a higher level of service and support.
We strive to simplify a world where traditionally complex ecommerce business problems and operations are solved through the use of Neto's proprietary software and services.
Our multicultural and talented team of designers, developers, engineers and support agents work towards this common goal in a fun, motivating and inspirational environment.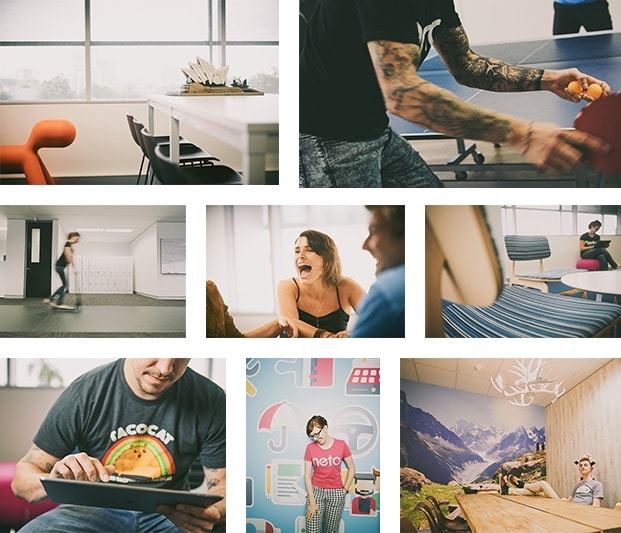 By email
Start a conversation.
Visit Us
Level 3, 35 Boundary St
South Brisbane
QLD, Australia
Call Us
Australia: 1300 730 300
New Zealand: 09 887 6996
International: +61 7 3077 9696

Send Gifts
PO Box 6868
Upper Mt Gravatt
QLD 4122 Australia