$2 Billion+
Customer sales
9 years
Since we launched
"Neto exists because we were struggling to scale our own online retail business efficiently."
We experienced a lot of pain points as growing retail merchants and thought 'there must be a better way'. But there wasn't. So we built one.
We started out selling a few items on eBay. Before too long, that turned into an eBay department store, plus our own online store.
All was going well, but for every 100 orders we got, we had to add another staff member. eBay didn't talk to our website, which didn't talk to our accounting software, which didn't talk to our freight providers. We were growing rapidly and couldn't find a management solution that didn't cost an astronomical amount. So we built our own.
What we ended up building was not only a solution for us, but everyone we worked with—our wholesale suppliers, our competitors, and almost everyone who was struggling to manage all the different aspects of their retail business. Nine years on, Neto is now used by thousands of retailers in every industry.
In June 2015, Australia's leading telecommunications and information services company acquired a stake in Neto. Since then, we've been able to access resources that help us offer a superior level of service and support to our customers.
When Neto first started, we relied on word-of-mouth marketing to spread the word about Neto.
It worked so well, that it's still what we focus on today. Our talented and diverse team of professionals work in an energetic, collaborative, and motivating space to create a platform that's worth talking about, as opposed to focusing on profit.
That's how we run our workplace too. When you meet a Neto employee, just ask them what it's like to work here. We're pretty sure you'll want to join the team too.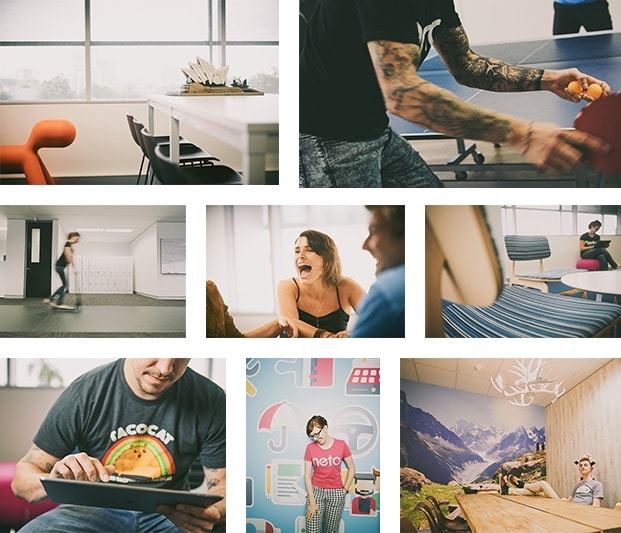 In the media
Visit our press page for more articles about Neto, as well as our latest press releases.
By email
Start a conversation.
Visit Us
Level 3, 35 Boundary St
South Brisbane
QLD, Australia
Call Us
Australia: 1300 730 300
New Zealand: 09 887 6996
International: +61 7 3077 9696

Send Gifts
PO Box 6868
Upper Mt Gravatt
QLD 4122 Australia