Sydney Salt Company
Sydney Salt Co. is a salt, spice and tea merchant unique in its offering of over 40 different types of artisan salts from Australia and abroad.
"We really enjoyed developing our ecommerce site with Neto. They were very responsive to our requirements and we were impressed with their speedy turnaround times."
Visit website
What challenges were you facing before Neto?
Before we used Neto we were trading at our market stall, attending artisan food and growers markets in and around Sydney. A lot of our customers expressed interest in the option of buying online. With the success we had at the markets we also wanted to expand our business and looked at avenues of increasing our market presence on a national level.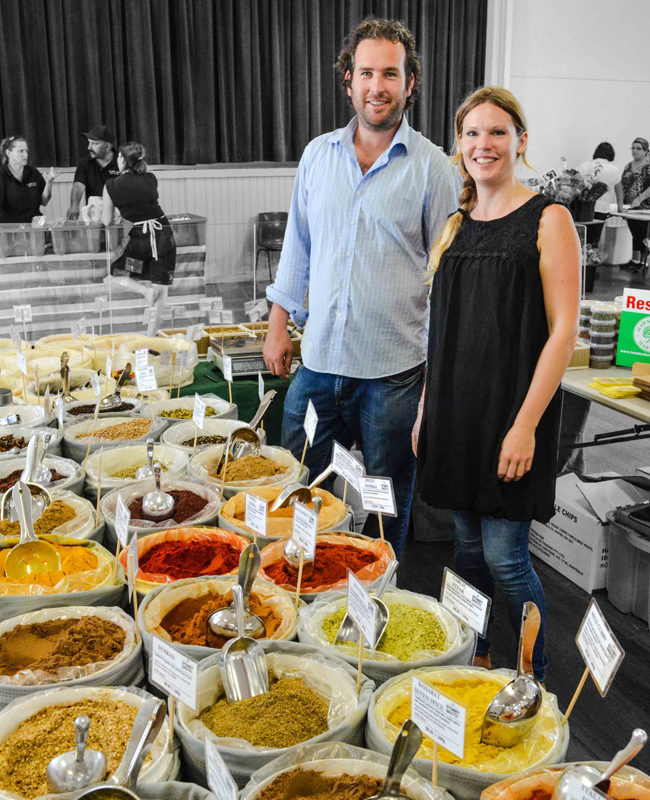 An ecommerce platform seemed the natural progression. We looked at different companies to find the best fit. We decided to go with Neto as it offered a highly reputable service, it had a wide range of platforms to choose from with sophisticated integration options with accounting systems, shipping and sales channels.
How did the Neto solution help solve your challenges?
We really enjoyed developing our ecommerce site with Neto. They were very responsive to our requirements and we were impressed with their speedy turnaround times. We wanted an ecommerce site with its own identity and Neto were able to deliver this for a very reasonable price. The platform is also very user friendly from a customer perspective as well as our own management of shipments, stock take and web content.
We are a premium gourmet brand, so it was important that the ecommerce platform could reflect the quality of our products. We wanted our customers to have an equally pleasant experience buying from us online as they do at the market. With Neto we are able to create this.
We used a professional photography studio to enhance the shopping experience and to appropriately reflect the premium salts, spices and teas that we sell. At the market people are able to sample our products to validate the quality and freshness however, this is not possible for an online store so we had to be creative in conveying quality. Expert guidance provided by Trent Dwyer Photography enabled us to re-create our story through imaging with great success.
Neto also allowed us to create flexible purchasing options to mimic our loose weight set-up at the market. Our online customers are able to purchase quantities suitable for them, ranging from sample sizes to large quantities. We will also introduce the additional option of premium glass jar packaging in the coming months.
We are still in the early stages of our online store. Nonetheless, the interest we have received has been astounding. We now have customers all across Australia buying from us. Many of our existing customers from the farmers markets also use our website to find out more about our products.
Having an online presence has also helped us getting increased visibility from a business perspective, we have been invited to a range of interesting events and farmers markets as a result of organisers finding us online. Another benefit is the ability of operating a more formal stock take saving us a great deal of time.
Sydney Salt Company was co-founded by Erica and Matt. Since an early age, Erica has been fascinated by food and cooking. From the age of 16 she started training as a Chef in Southern Sweden and by 18 was working as a Sous Chef within one of London's most prestigious restaurants. Erica's professional cooking experience combined with a degree in Human Nutrition, Masters in Food Policy and 8 years working within the tea industry in Europe, Asia and Africa mean she is well placed to lead the company on sourcing and product development. Despite the lack of formal training, Matt is a keen and adventurous chef, influenced by his extensive travels.