The option to send email notifications to your customers is available at most stages of order processing. Ensure that the dispatch notification template email contains the required information and select the send email box and apply or save the change or action.
From the order page, when dispatching the notification will automatically be sent unless disabled.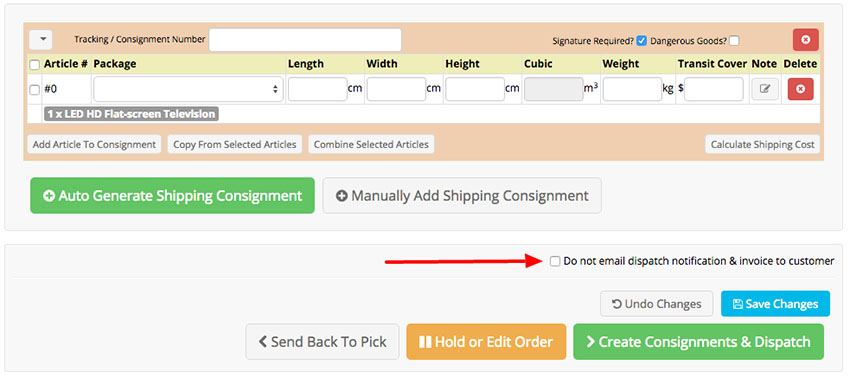 To change the content of the dispatch email
Go to  > Email Templates.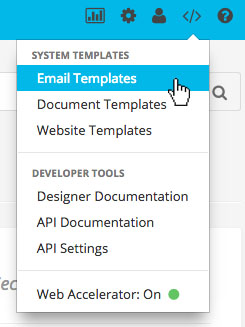 Here you will find a list of folders that contain all the system generated emails. Click on Order Emails and then Order Tracking Email.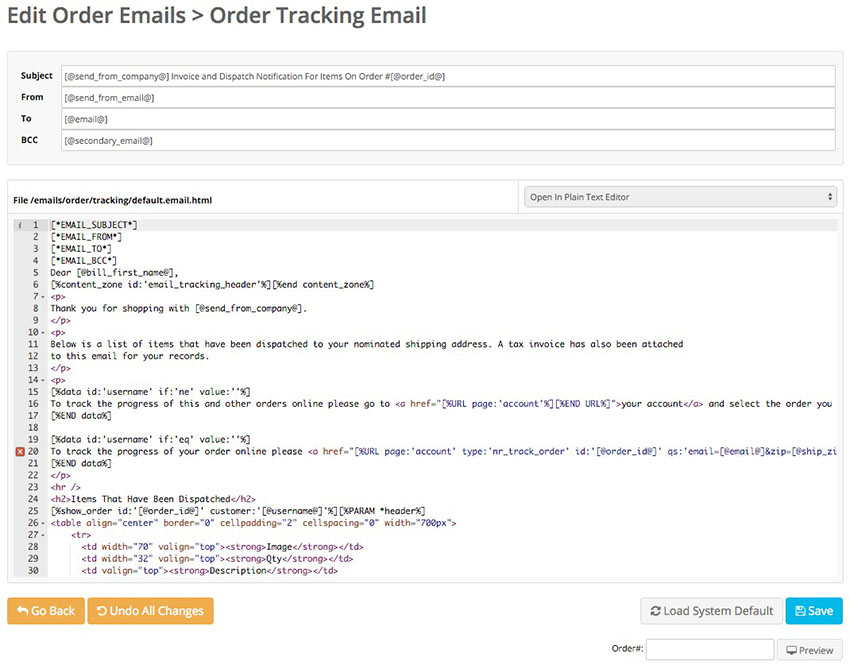 You may need web design experience to make changes to the email design. For assistance on the tags used on the template, check out our Designer Documentation.
You can preview the email by entering a valid order number in the field next to Order# and clicking on Preview.
To prevent dispatch notifications from being sent
Go to  > Order Processing Rules and scroll down to the Control Panel Operator Rules section.
Enable Do not send dispatch notification email on save (Pack / Dispatch Status).
Save the change.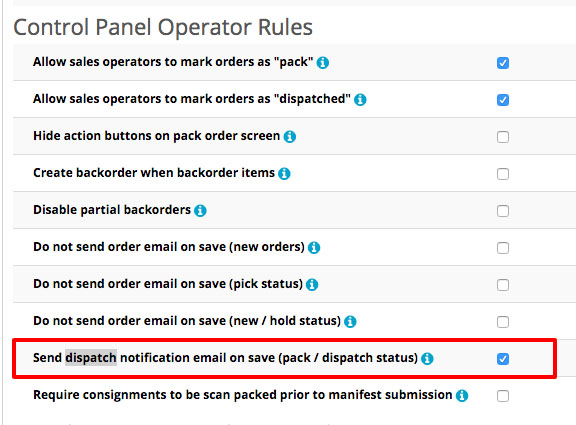 Last Modified: 07/01/2016
Neto Version: 5.96